Scott has over thirty years of experience in all areas of NCAA infractions and compliance work. He has represented institutions, athletic directors, coaches, and student-athletes in over two-hundred major and secondary infractions cases. He appears regularly before the NCAA Committee on Infractions and Infractions Appeals Committee.
Scott specializes in representing coaches. He has guided over one hundred (100) coaches through NCAA infractions cases, misconduct investigations and related litigation, including three Hall of Fame coaches and national champions, conference champions, and other nationally recognized coaches. Scott takes on challenging, high-stakes cases. His experience and track record are unparalleled.
Scott has earned a national reputation as an effective and aggressive advocate. He recognizes that jobs, careers and reputations are at stake in an NCAA infractions case or misconduct investigation.
Scott has been a trial attorney throughout his career, and he uses his extensive litigation experience when representing clients in an NCAA infractions case or misconduct investigation. He works hard to resolve cases within the administrative process, while also creating a record for successful litigation should that last resort become necessary.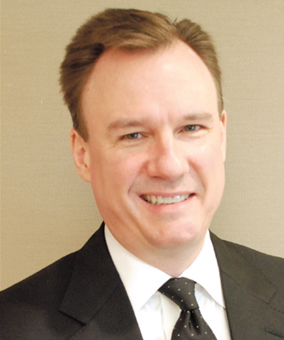 Unparalleled Experience – Scott was a partner and trial attorney in a national corporate law firm until 2013 when he took his sports law practice solo. He has the unique experience of representing major corporations in complex commercial litigation combined with well over two hundred (200) major and secondary NCAA infractions investigations since 1991. No other attorney in the country has this experience. Scott is as comfortable in the courtroom as he is representing coaches in NCAA investigations and appearing before the NCAA Committee on Infractions and Infractions Appeals Committee.
Understands the Business of College Coaching – Because Scott has represented well over one hundred college basketball and football coaches in a wide variety of matters, he understands the business of coaching. There is no learning curve with Scott; he speaks the language and understands the issues that are important to college coaches. He has a deep and wide knowledge of the college coaching industry and how the business has evolved over the last thirty years. Scott also has a vast network of coaches, administrators, and media contacts. He is connected. The people at the NCAA who investigate and adjudicate cases know and respect Scott.
Recognized by the National Law Journal as "the go-to counsel for coaches involved in NCAA investigations."
Endorsement of Jay Bilas – Attorney and ESPN men's basketball commentator Jay Bilas calls Scott "a superior advocate to have in your corner."
Media, Book, and Film Coverage – Scott's work has been featured in dozens of online articles, two books and an upcoming documentary film.
Indentured: The Inside Story of the Rebellion Against the NCAA, Joe Nocera and Ben Strauss (Scott's representation of UConn men's basketball student-athlete Ryan Boatright and his mother Tanesha inspired this book).
Pitino: My Story, Rick Pitino with Seth Kaufman (Scott's representation of Coach Pitino is featured in this book).
Nothing But Net, Point Road Productions (This soon-to-be-released film was inspired by and features Scott's representation of University of Kansas men's basketball student-athlete Silvio De Sousa).
Scott Tompsett is the
"Go-to counsel for coaches involved in NCAA investigations."
full article
Professional Employment
2013-present – Tompsett Collegiate Sports Law, Owner
1999-2013 – Stinson Morrison Hecker LLP, Partner
1990-1999 – Bond, Schoeneck & King LLP, Associate
EDUCATION
1990 State University of New York at Buffalo, JD cum laude
1987 State University of New York College at Buffalo, BS magna cum laude
BAR LICENSES

1991 New York
1991 Northern District of New York
1999 Missouri
2003 Western District of Missouri